This is an exciting opportunity to join the One Ocean Hub, a new global hub for interdisciplinary research funded through the UKRI Global Challenges Research Fund. The Hub seeks to address intractable challenges faced by developing countries in relation to ocean management. Through this 5-year initiative, researchers from the UK will work with colleagues across the world to address the challenges of South Africa, Namibia, Ghana, Fiji and Solomon Islands in realising the economic, socio-cultural and environmental benefits from the ocean.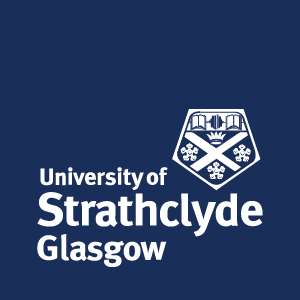 The Hub will weave learning from the ocean, ranging from the traditional knowledge of the peoples who rely upon it to marine sciences, innovative legal approaches and artistic methods. Our aim is to bridge the disconnections in law, science and society across all levels from the local to the international. We aim to empower vulnerable communities, woman and youth to shape and benefit from the blue economy through inclusive and integrated governance approaches required to ensure a healthy ocean and flourishing economies.
Faculty: Faculty of Humanities and Social Sciences
Department/School: School of Law
Staff Category: Research
Type of Employment: Fixed-term
Working Hours: Full-time
Salary Range: £40,792 – £50,132 per annum FTE: 1 (Full time)
Term: Fixed (Until 29/02/24)
Closing Date: 06/02/2019
To be considered for the role, you will have a PhD in science and technology studies, or similar area (or, exceptionally, equivalent professional experience), with a particular focus on research ethics. You will have an academic or professional background that has allowed exposure to environmental law/policy and international cooperation, for instance in the context of the United Nations. You will have a track record spanning across publications, research funding, knowledge exchange and method development in this area.
The Responsible Research and Innovation (RRI) Fellow will research fairness and power imbalances across scales, research areas and academic disciplines within the Hub, including in relation to impact and monitoring and evaluation (M&E). You will undertake research on the risks related to corruption, conflict of interest with local, national and international partners, and inequity or conflicts within or among beneficiaries, against the background of various international legal obligations and processes on scientific cooperation, the sharing of scientific information, capacity building and technology transfer.
The RRI Fellow will carry out research across all research programmes under the Hub, as well as form an integral part of the Hub's Monitoring and Evaluation Team, to assess strategy and institutional responses (structure and evolution) of the Hub, explore replicability and scalability, as well as volatility (impact of uncontrollable factors) in the Hub, regions and countries.
You will be able to hit the ground running and integrate quickly into a diverse, highly motivated team.
Formal interviews for this post will likely be held on Wednesday, 13 February 2019.
Informal enquiries about the post can be directed to Elisa Morgera, Professor of Global Environmental Law (elisa.morgera@strath.ac.uk).